Flange (Flange) is also called Flange or Flange.Flanges are parts that connect pipes to pipes and are connected to pipe ends.There are holes in the flanges and bolts hold the two flanges together.The flanges are sealed with gaskets.Flanges are threaded connection (wire connection) flanges and welding flanges.
Pn is the nominal pressure, expressed in units of 0.1MPa in SI units, KGF /cm2 in engineering units.Tube flanges commonly used bar (that is, kg force Kgf /cm2,1bar=0.1MPa) equipment flanges commonly used MPa.
Nominal pressure should be determined not only according to the highest working pressure, but also according to the highest working temperature and material characteristics, and not only to satisfy that the nominal pressure is greater than the working pressure.Another parameter of flange is DN, and DN is the parameter representing the size of flange.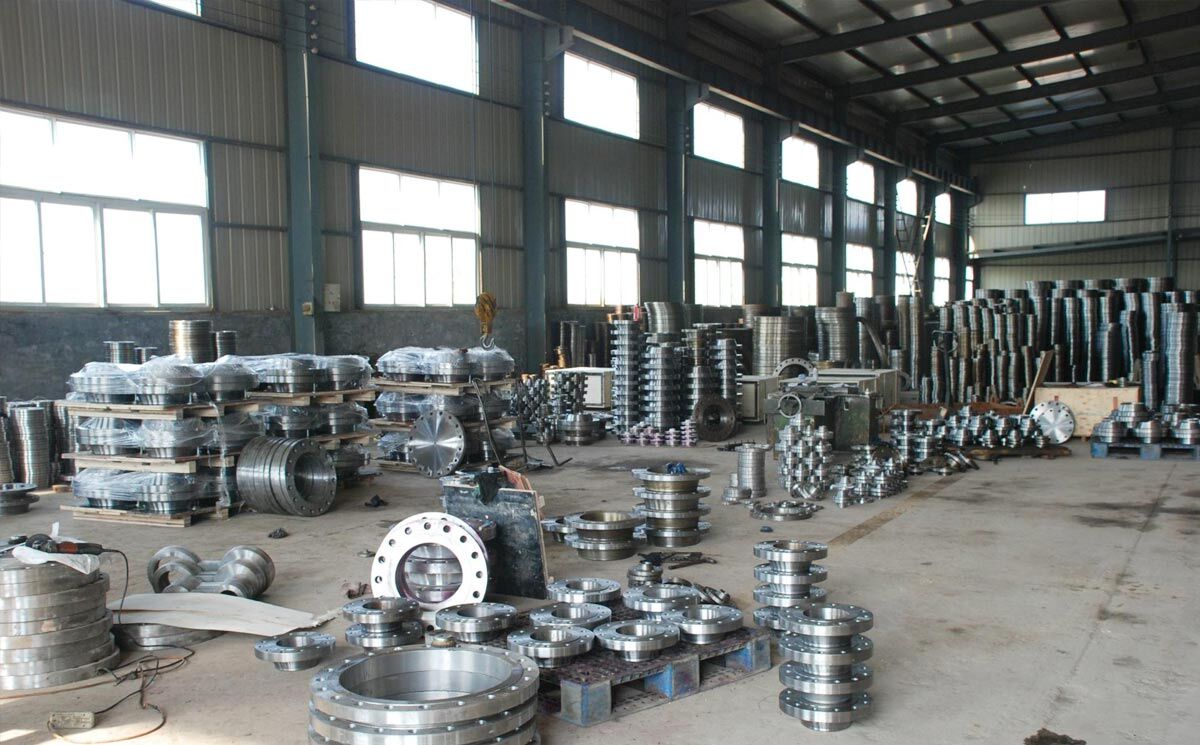 Flange (flange is also called flange or flange.Pipe to pipe interconnection parts.Connect to the pipe end.Flanges have holes, can be threaded bolts, so that the two flanges are connected.The flanges are sealed with gaskets.Flanged pipe fittings refer to fittings with flanges (protruded edges or joints).It can be cast, threaded or welded.Flange joint is made up of a pair of flanges, a gasket and a number of bolts and nuts.The gasket is placed between the sealing surfaces of the two flanges. After tightening the nuts, the specific pressure on the surface of the gasket will be deformed when it reaches a certain value, and the uneven places on the sealing surface will be filled to ensure the connection is tight and leakless.Some pipe fittings and equipment have their own flange, also belongs to the flange connection.Flange connection is an important connection method in pipeline construction.
Flanged connection is easy to use and can withstand greater pressure.Flanged connection is widely used in industrial pipelines.In the home, the pipe diameter is small, and the pressure is low, the flange connection is not visible.If you're in a boiler room or production site, there are flanged pipes and equipment everywhere.
Generally speaking, the function of the flange is to make the connection of the pipe fixed and sealed.